H009 | Service & Maintenance including Sweeping
This course is ideal for businesses with relevant experience who don't wish to undertake installation work; including stove retailers, chimney sweeps, allied trades (e.g. plumbing/heating installers), maintenance operatives and housing associations.
Please Note: Candidates wishing to undertake Service and Maintenance of Wet Appliances will be required to undertake the HETAS H004 'Wet Appliance Installer' module in addition to H009.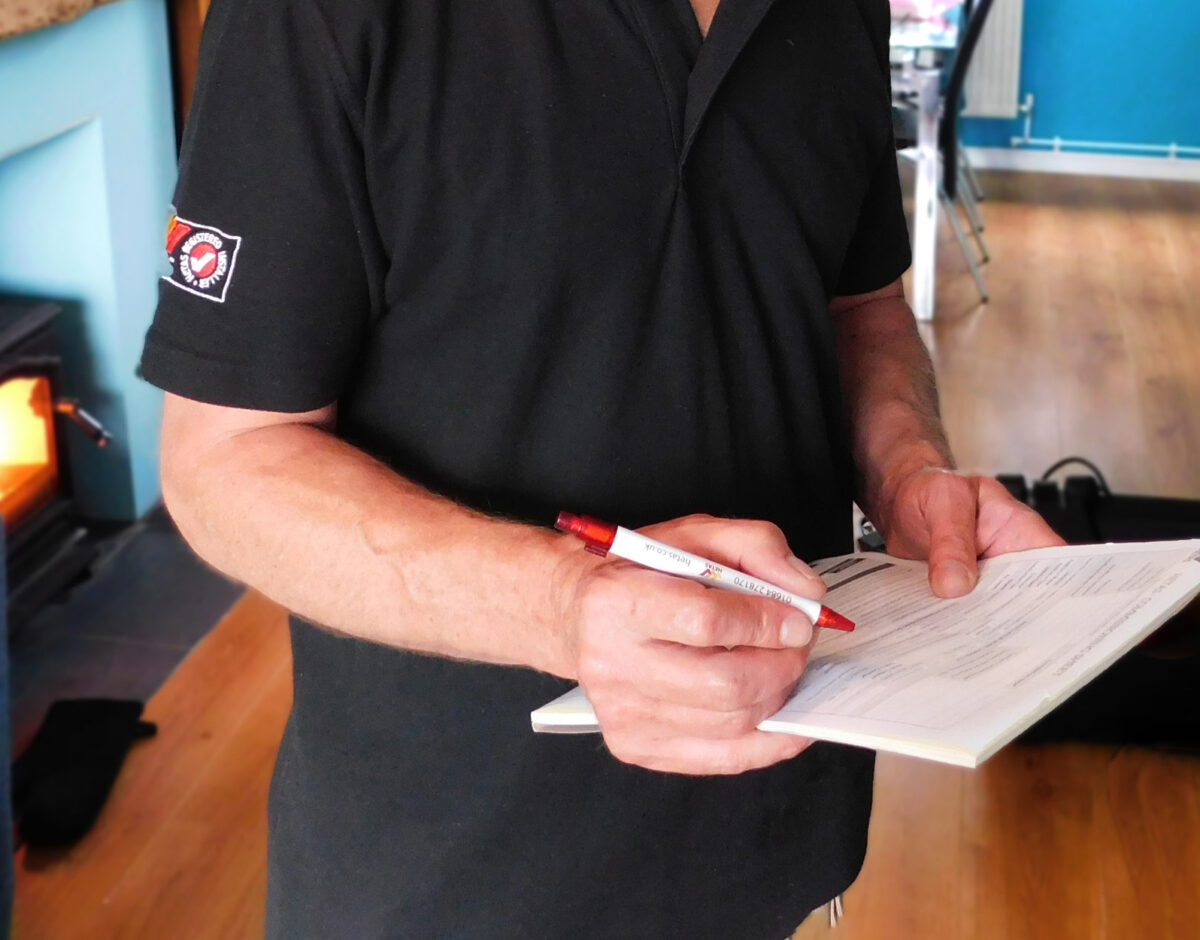 Course Content
Be able to assess the current status and prepare for maintenance
Know the service and maintenance requirements for dry solid fuel appliances
Know the fault diagnosis and rectification procedures for dry solid fuel appliances
Safe operation and testing of appliance
Commissioning requirements of dry solid fuel appliances
Know essential advice for the end user
Course Details
Assessment Method
Theory & Practical.
Course Duration
Approximately 2-3 days.
Course Outcome
HETAS Statement of Results.
Prerequisites
At least one of the following:
Demonstrable, appropriate previous work experience on stoves
OFTEC technician – 101, 102 or 105e
Registered Gas Safe operative – CCN1 & HTR1
Registered member of GOMCS/APICS/NACS/Sweep Safe
Plumbing & Heating Service / Maintenance engineer
Next Steps
Successful candidates can register the competence of Service and Maintenance of Dry Solid Fuel Appliances.