Servicing
To ensure your appliance continues operating at its optimum functionality, it is best practice to have regular service and maintenance carried out by a Registered Business. HETAS Approved Servicing Technicians have undertaken industry training and are on hand to help.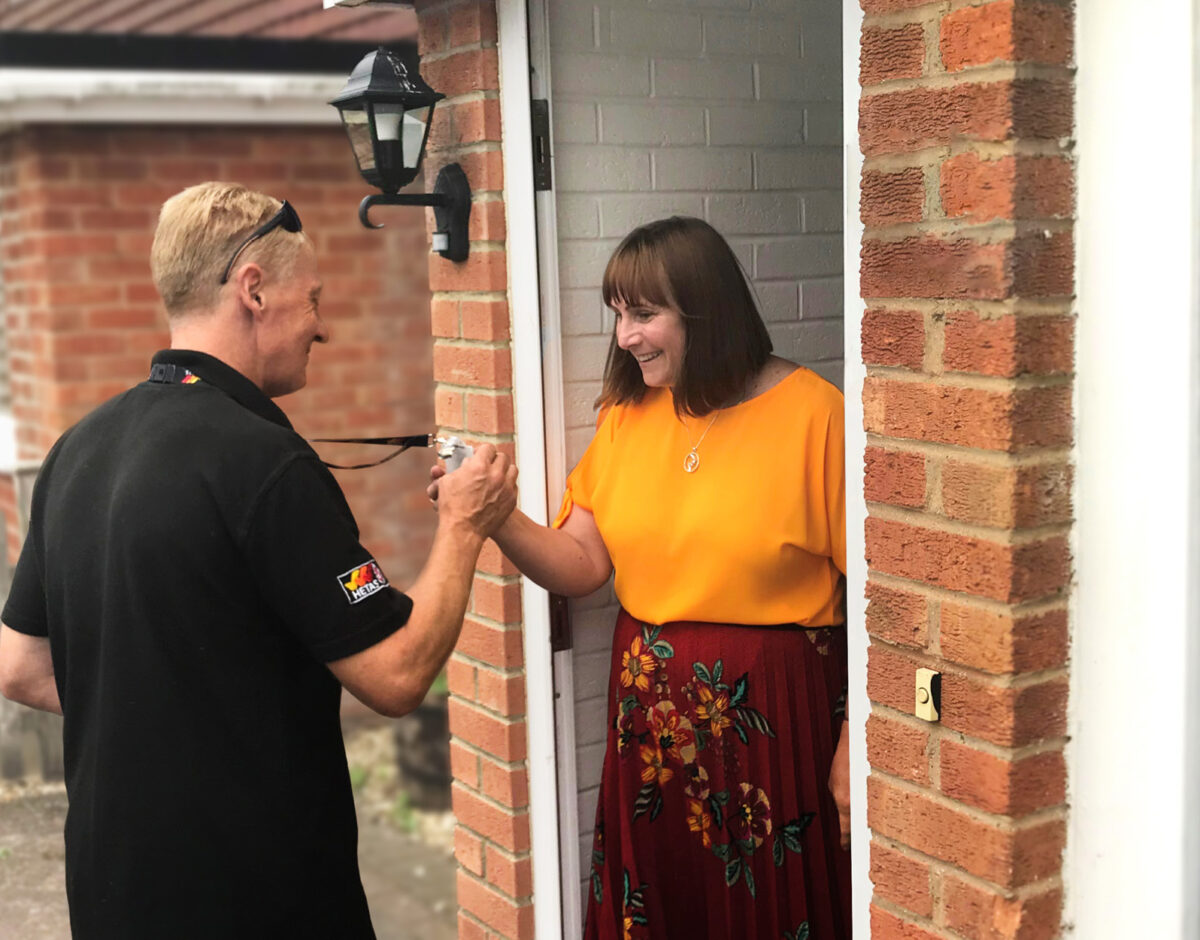 Why use a HETAS Approved Servicing Technician?
You can be safe in the knowledge that they have been trained and assessed to carry out compliant work.
They have direct access to our dedicated Technical Helpline, who are on hand to help with any questions that may arise.
The ability to provide documentation following a sucessful service.
What can we help you with?
How often should I have a service carried out?
We do recommend that you have the appliance serviced at least once annually, but this can vary depending on what you're burning. It is always best to check your appliance manufacturer's instructions and adhere to their suggested timeframes. 
If you should ever sell your property or look to obtain home insurance, some providers will want to see a record of maintenance works. You can ask your HETAS Technician to provide this following your service.
What does a service involve?
It is best practice to regularly clean out your appliance of ash, cleaning the glass and checking that all the appliance controls are working smoothly. 
Your HETAS Approved Servicing Technician will check over all aspects of your installation including things such as door rope seals, air intake and Carbon Monoxide alarms.  
Each appliance is different, so it is always worth checking your manufacturer's operating manual for servicing in-depth guidance. 
How do I safely dispose of ash from my appliance?
Hot and cooling ashes can be a fire and carbon monoxide hazard. Always make sure that you leave sufficient time after a fire to let the ash cool and keep the door to the stove closed. Ensure that all disposing of ash is done so with the correct equipment, such as safety gloves and a galvanised steel or metal ash bucket that can be sealed to collect all the unwanted ash. 
Slowly transport the container outside of your house and dispose of it in a designated area. Take your time to remove the ashes to avoid any ash spreading across your room. Do not allow ash to collect in the bucket inside your house for any period of time.
Some stoves operate with a small amount of ash, so it is always worth checking your manufacturer's operating manual for servicing in-depth guidance
Visit the Advice Hub
Here you will find all you need to know about anything stove related. From choosing the right stove for you through to top tips on how to burn better, lighting your fire, making sure your fuel is Ready to Burn and everything in between.
Working together for a cleaner and safer environment.
Looking for something else?
Installers
Biomass Maintenance
Retailers
Chimney Sweeps
Servicing
Products
Installers
Biomass Maintenance
Retailers
Chimney Sweeps
Servicing
Products
Retailers
HETAS Approved Retailers give you confidence in getting a suitable, efficient and safe wood burning or biomass appliance for your home. All approved retailers contain at least one HETAS trained showroom staff member, meaning quality advice can be given to the end-user that meets a good standard of service.
Installers
HETAS is the only competent person scheme specialising in the installation of solid fuel and biomass appliances. The HETAS 'Find Installer' search makes it easy to find your nearest HETAS Installer of solid fuel, wood and biomass appliances.
Biomass Maintenance
HETAS has launched a new registration scheme for engineers to demonstrate competency in the servicing and maintenance of domestic and commercial biomass appliances.
Chimney Sweeps
A good chimney is essential to the continuing efficient and safe operation of all solid fuel burning heating and cooking appliances. HETAS recommends that chimney sweeping is best carried out by a HETAS Approved Sweep at least once a year, depending upon the appliance and fuel being used.
Servicing
Servicing your stove is critically important if you want to keep it operating efficiently and safely. HETAS servicing technicians can give your stove the expert attention it needs to ensure it can perform safely and efficiently. Our search allows you to filter for servicing for stoves, stoves with boilers and biomass systems.
Products
HETAS has introduced the new Cleaner Choice Product Approval Scheme focused on raising industry standards and driving consumers towards the cleanest burning biomass and solid fuel appliances proven to go above and beyond in minimising harmful particle emissions, reducing the impact of their use on air quality and the environment.