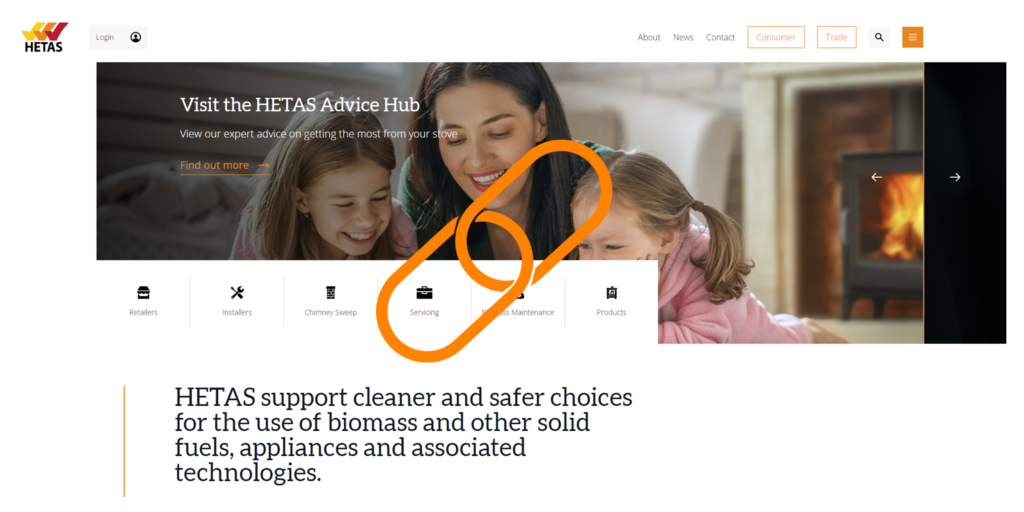 Website Backlink
Back to posts
Website Backlinks and how HETAS can help
On the new HETAS website, which launched in June, each registered business has their own profile linked to the Check Business Search. Your HETAS profile allows you to view your business details and gives consumers information on how to contact your business, where you are located and your areas of work.  
If you link your HETAS business profile from your own website, you're creating a backlink. This link helps demonstrate the credible relationship between your business and HETAS. It will help verify your HETAS registration to people visiting your website and it will add more authenticity to your website.
Backlinking also improves the consumer journey because they will be able to click directly through to the HETAS website, where they can read information on the benefits and importance of using a HETAS registered business such as yourself.
The HETAS website gets a lot of traffic and backlinks play an important role in boosting search engine rankings and SEO. Whilst this is a benefit for HETAS, it is a benefit for your business too. If the HETAS website gains even more traffic, and ranks higher in search engine results, more consumers will be directed towards your business too. So, by creating a backlink on your website to your HETAS business profile can also increase your discoverability.